Airborne Innovations now offers a low cost video compression board option, which is primarily designed for DIY use.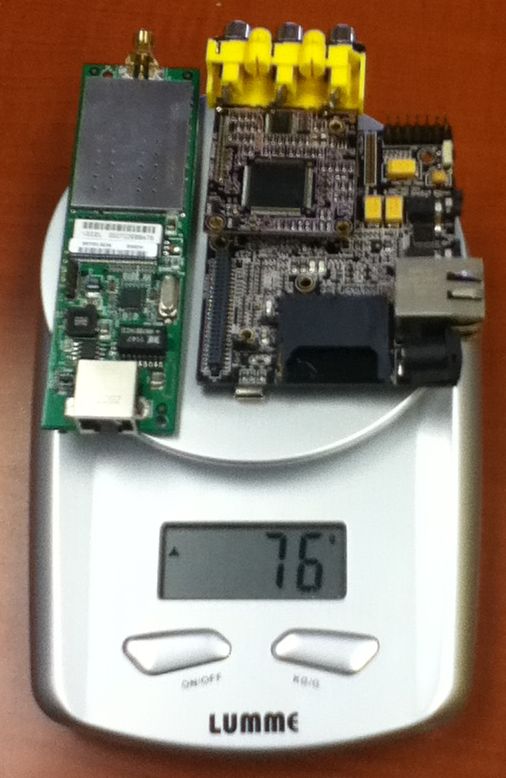 While not as fully featured, highly integrated, or flexible as the MicroraptorHD, it can do the following:
H.264 video compression, 1080i / 720p / 480i
When paired in one of the below development kits with a high power Wifi radio, it can transmit wireless HD/SD video.
High definition analog component video compression of 720p / 1080i video
or, with an add-on video interface module, standard definition analog video compression (composite or S-Video supported).
With the radio package we have a complete solution capable of medium range wireless HD transmission.
Or you can purchase the compression board alone to use with your own wired/wireless system.
Versions of the kit are available with component HD input, composite SD input, or with a small 1080p capable CMOS board camera.
Specifications:
Board dimensions: 3.1″x2.6″
Weight: 52g
Power input: Compression board: 5V @ 2W
Radio: 12V @ 6W, 2.4 GHz Wifi compatible, 1W output
Radio weight: 24 grams
Groundstation radio: 15-24V @ 6W, 1W RF output
The radio kits include antennas.